My grandfather passed away recently and this got me thinking about wills and everything that happens after you die.
I won't go into all the details of why you should get a will as the experts have explained it well enough. You can view the informative article about why you should get a will at 'The Money Advice Service.
Let's get right into How to create a free will with FNB
Go to www.fnb.co.za
Click on For Me
Below Day to Day under Insurance click on Wills and Trusts.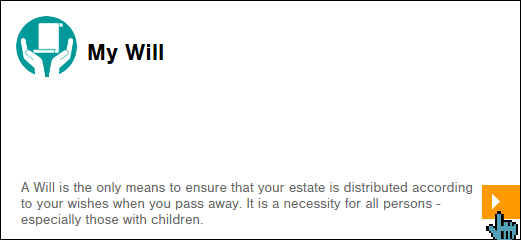 Select Online Will in the menu to the left.
In the bottom right corner select Apply Now.
Now select I have Online Banking with FNB if you do or I don't have Online Banking FNB if you don't.
Once you've signed in or clicked I don't have Online Banking FNB you'll come to this page which you should read. Once you are happy (and you've  read the terms and conditions) tick the checkbox in the left corner and click continue in the right corner.
P.S. Don't worry about number 2 in the image above. It is entirely optional. Remember creating this will is free. 🙂
Application Details

How are you completing the will?
Select the will that suits your needs.
Once you are done you can preview the layout of the will if you like. (I have chosen Option 1)
Once you have chosen the will that suits you, click continue.
In the next step you need to fill in all your details if you selected I don't have Online Banking with FNB in step 7.
Now click continue and fill in some financial details. (These can be estimates if you don't know the exact numbers)
Once you have filled in your financial information choose if you would like to be contacted by a financial planner or not.
Now choose an alternate executor in case FNB backs out at the 11th hour.
The Upsell; this is where FNB tries to sell you on their safe custody option which will cost you R100 per year. Since this is tutorial on how to create a free will with FNB I have selected No.
After you have sneaked past the upsell you will be able to download and print your will! Congratulations! 🙂
P.S. Included with your will are some informative documents to read.
Ofcourse your will is not complete as you still need to:
Print the will
Read the information provided
Source 2 witnesses who are 14 years or older and are not beneficiaries or an executor or trustee in your will.
Sign the Will in the presence of both the witnesses.
Much more than this is needed I think and it would be wise to seek professional help from a lawyer or someone with experience in drawing up wills.
N.B. Also, there are many downsides to appointing a bank as executor of your estate such as…
Everything considered, I think FNB did a great job with this free instant Will creator as it will help you think and plan further even if you don't end up using the Will you created.
Image courtesy of Mister GC at FreeDigitalPhotos.net.
Written by Kurt Wyngaard